Kansas City Flooring Pros leads the industry for carpet installation in Kansas City. We have respectful, professional, highly-skilled flooring contractors on our team that have knowledge in installation carpet of all styles. We know that there are specific tools and techniques required to ensure the rug stays flat with no bumps. With our 100% satisfaction GUARANTEE, we never leave without knowing with certainty that the customer is happy with what they see.
Part of doing a carpet installation in Kansas City includes ripping out the existing flooring down to the subfloor so that we can start fresh and get that flawless finish that's desired when having a home improvement project like this done. It's usually a pretty straightforward process, but we've hit our fair share of incidences where things didn't go as smoothly as we had hoped.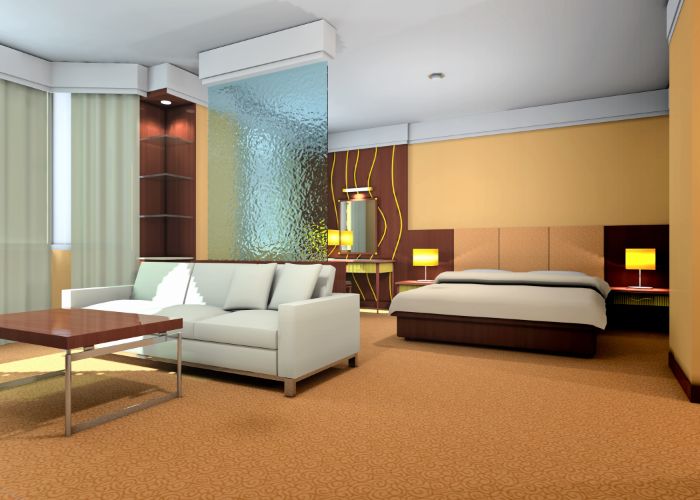 One of our customers a few years ago came in and met with our design team to go over the massive selection of carpeting we have at a wide range of price points. After spending some time going over the choices, they decided on what they wanted, and we scheduled a day to have the carpet put in. Our flooring contractors pulled up with all the tools, equipment, and materials required to do the standard flooring installation. However, when we started extracting out the old carpet, it was clear to see that their subfloor was not in good shape.
Whoever had installed the previous carpet either didn't see the issue, or they ignored it, hoping that the client wouldn't notice. It worked for them, but we're not in the business of doing shoddy work, so we let them know right away what was going on. They were a bit confused, but they trusted that we would take care of the problem the right way because of our transparency and ability to explain everything to them in a way that they could understand.
It took a few more steps on our end to get the carpet installation appropriately done, but we don't mind putting in the extra effort to get the flawless finishes that we're proud to put our company name on. The homeowner thanked us profusely for being open and honest with them, and we've gotten several referrals from him since. It just goes to show that nothing is standing in our way when it comes to the satisfaction of our valuable clients!
New carpet installation in Kansas City is something that you should leave to the professionals from Kansas City Flooring Pros. We have a plethora of color and style options at various price points to suit every need and budget. We will help you decide what's best for your living space.