The Kansas City Flooring Pros specialize in hardwood stair installation in Kansas City that creates a level of appeal to your living space you didn't even know was possible. We have every type of product for hardwood stair installation that you can think of from oak to bamboo and more!
With the many years of experience the professionals at the Kansas City Flooring Pros possess, hardwood stair installation in Kansas City is one of the services that our customers rave about. Most don't think about their staircase as a focal point. Many think of this part of their house as a nuisance. You're always trying to keep it clean, and if it's carpeted, that can be a nightmare. When the steps are worn out, they also become dangerous to you and your loved ones. A new hardwood stair installation is the answer to all your problems, and we can do it at a reasonable price.
We had a new homeowner call us a while back, and they were at a loss of what to do with their staircase. Initially, they called to ask about prices for flooring, so we sent a contractor over to take a look at what they had. When our highly-trained eyes saw the potential in their staircase, we couldn't help but share with them some ideas. Just as we figured, they had no clue that we could completely makeover this part of their home. They were thinking about just covering what was there with carpeting until we showed them some of our previous work.
It was an older home, so the stairway was quite small. Thankfully, it was open, though, so that gave us a few more options when it came time to design their new look. Working closely with the customer, we came up with a customized plan that was suitable for their budget, and one that was indeed going to give them a cohesive, coordinated, eye-catching finish.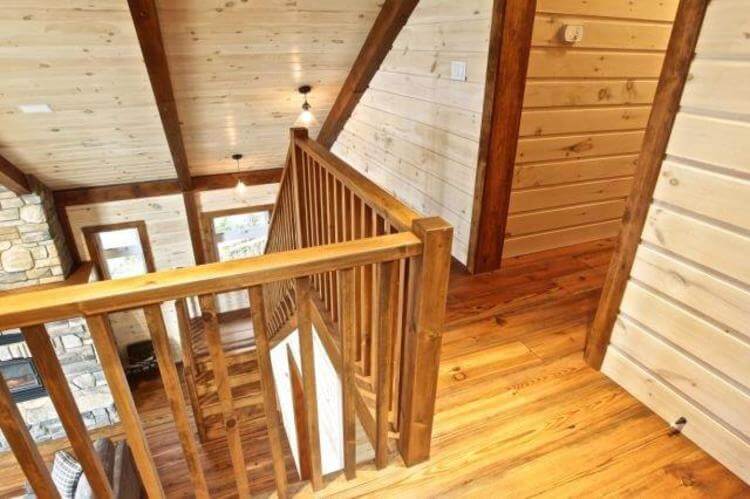 We added some metal spindles and a railing for a dramatic yet modern look. Then, we expanded the last few steps of the staircase to create the illusion of a wider area. The people living in the home watched us work most of the time, or at least came and inspected our progress. They kept mentioning how amazed they were. The word "lucky" was heard a few times too. That was how they explained how glad they were that they had called us before spending money on the carpet that they didn't really want in the first place.
So, before you write your stairs off as just an eye-sore, call us over to come and check it out. You might be surprised at what we can do!