If you're in the market for new hardwood or softwood floors for your home, you might be surprised at the variety of wood species available today, and just as confused as to the best option for your home! While it's vital that you opt for a dense and durable wood type, you might also do well to consider the differences between hardwoods and softwoods. Knowing a few details about these varieties of wood ensures that you will find the right flooring for your home and are happy with your new wood flooring for years to come.
The Meaning of Hardwood and Softwood
While the term "hardwood flooring" is often used to describe any wood floorboard, the word hardwood refers to a deciduous tree, meaning one that loses its leaves every year. Softwood trees are conifer or evergreen trees, meaning that they don't lose their leaves every year.
It's vital to note that a softwood species is not so soft or less dense than hardwood trees that it's unsuitable for flooring. Pine, redwood, and fir trees are all softwoods but they are also quite dense and strong, and are used for construction and decorative purposes.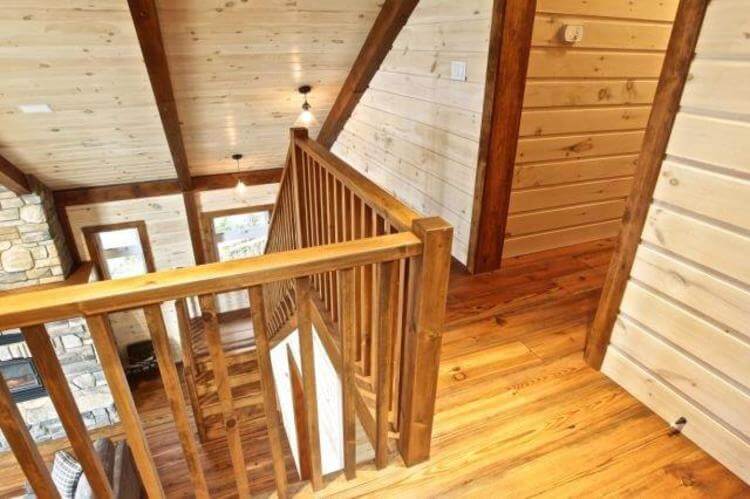 Choosing Hardwood or Softwood Flooring
Since hardwood flooring is slightly denser than softwood species, a hardwood floor might show fewer dents, dings, scratches, and other damage. In homes with high volumes of foot traffic as well as higher levels of wear and tear, hardwoods might be the best option. This is especially true if you and your family are particularly rough on your floors; if your children are very active and always running or rolling heavy toys across the floor, you might invest in hardwood flooring!
However, that added density of hardwood flooring isn't always a positive factor. The density of hardwood flooring often makes it more difficult to sand and then refinish, so that you'll always need to rely on a professional flooring contractor for even the smallest repair jobs. Hardwoods also tend to split and splinter when you hammer into them, so that they often need to be glued or otherwise fastened to a home's subflooring, adding to the labor and cost of new wood flooring installation.
Softwood flooring might also be more comfortable underfoot and able to absorb more noise and vibration, creating a quieter interior environment. Softwoods also tend to hold paint and stains more readily, keeping their color truer and richer over time.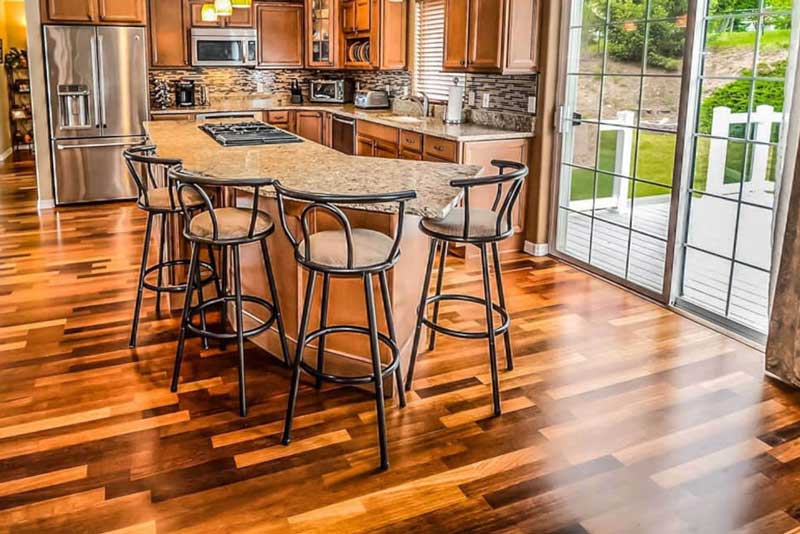 Other Factors to Consider When Choosing Hardwood or Softwood Flooring
To find the best choice of wood species for your home's flooring, consider the natural color and tone of the wood; choosing a wood that more naturally resembles the color you prefer means less need to paint or stain that wood! Also, note the availability of a wood species; a nonnative species needs transporting to your area, which results in more fumes and pollution from trucking, air transport, and the like.
While you might be ready to invest in the cost of new flooring for your home, don't forget to consider the price of replacement slats as well! No matter the density and durability of a hardwood or softwood flooring, you will need to replace some slats over time, so don't forget to consider your long-term costs for whatever wood floor variety you choose.